Bringing your fine inventory online has never been easier! With just a few clicks you have your showcase right in the hands of your customers – populate your web-site's e-catalog, mobile site, tablet site and Facebook page with the click of one button!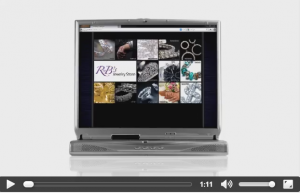 Should you offer mobile store information? Read this feedback…
…We added the mobile platform for JewelBase to our website and it paid for itself within 4 days!
Phones and tablets are in everyone's hands now. Our customers love the easy search capabilities, pictures of our actual merchandise on-hand, and ability to call us on the fly.
Thank you, InCom!   (Breakiron Jewelers)
please visit

our partner

for web-site development and assistance

to see our complete suite of online marketing tools, please visit

JewelBase.com (click here!)

or to become member of the US' large independent  jeweler network 

click here

and contact us for more information