We at InCom work hard to offer you everything a software should provide, so you will be able to get the most and best information from your system.
When running a jewelry store however, it might be useful to get hands-on help from people that specialize in the industry.  Specifically, people who have experience dealing with the various  aspects of management and merchandising.  We at InCom are building these relationships with various industry experts.  For example, we recently began a relationship with Buyers Intelligence Group (BIG) and their   Balance to Buy™ inventory management system.

Balance to Buy™ is a cloud-based, forward looking, interactive inventory and merchandising tool that will help you analyze your customer's buying behavior and your current on-hand inventory.  BTB will reveal sales opportunities, improve cash flow, maximize margins and turnover, and reduce aged and non-performing inventory.  I highly recommend you consider working with into Balance to Buy™.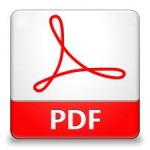 read the article "A Method of Determining Inventory Levels"
 to watch a short introductory video on Balance to Buy


 to watch a short video on using GMROI to adjust inventory levels


 to watch a short video on analyzing a single price point